Post by kahliing on Apr 18, 2008 20:38:18 GMT -5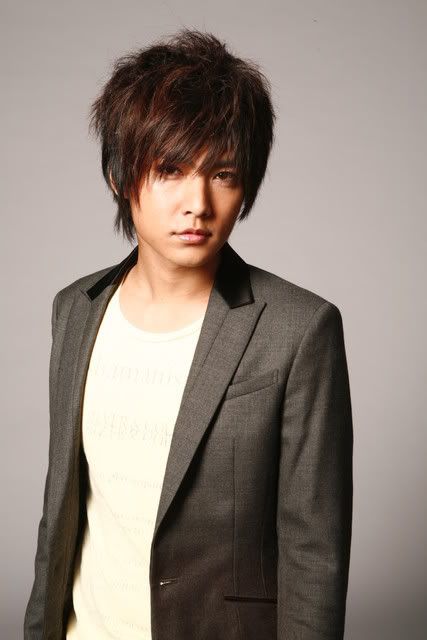 Heard about some matters
Very shocked , and also sad
I thought i have communicated with many of you
Very thankful that all of you came to the fliming scene to support me
Just that I cannot out my attention and focus on you all, I thought you all are intelligent and understanding
Never thought that you all will interpret me like that , even some people who had not appear for a very long time can also talk bad about me behind my back
MIT's Zhan Shi De is a very calm and deep person,I have to be in this mood for the whole of the day
Please think how am i suppose to be distracted and show concern for all of you ? My attitude have not changed from the start
No matter which occupation , especially artiste , one must be focus and responsible for his work, isn't that the most basic requirement
Isn't idol you all like supposed to set a good example for all of you ? And i hope that all of you can understand
In the end , it really made me disappointed
For these few months , I have been Zhan Shi De , cannot be arron yan ,today i have heard this news
I am affected, coming to write this article on impluse
Because I myself think that my attitude have not changed before , in my heart , i value everyone equally
Try to pardon me , everyday from morning til night , won't I have moments when I am tired ?
Ask yourself , when you are tired , what kind of mood would you have ? What kind of expression would you have ?
At this crucial moment , MIT have to re-flimed
The whole crew is using their health to rush out the scenes, sacrificing their sleep to rush the scenes out
If I still keep chatting with everyone continuously at the fliming scene, then what will the people who are working hard think ?
Little children should grow up and think and be understanding , hope you all understand what I am saying
Seriously , responsibly, Working hard , Slogging hard with my work , it's all for all of you , all for me and all for the flim's sake
hope that everyone can be more understanding, let me be able to focus and be Zhan Shi De
Credits to tiffany
tell me if there is any mistakes cos cannot copy and paste